Young People & Interventions
OnTrak has widespread links and ongoing collaborations and partnerships with many community organisations, uniformed institutions, local authorities, schools and colleges throughout the UK. OnTrak's wide impact has assisted with young people, BAME, tackled poverty, crime and other areas of need.
OnTrak has extensive experience of working with young people on early intervention and diversionary workshops through West Yorkshire Police and other organisations. This includes workshops on County Lines, Gun and Knife Crime and Drugs awareness. Using a go karting track, or held in the OnTrak workshop working with bikes, the young people have a unique experience.
Our bike giveaways and bike requests are unique and with the help of OnTrak students, bikes are fixed and given out to front line organisations working with people in need.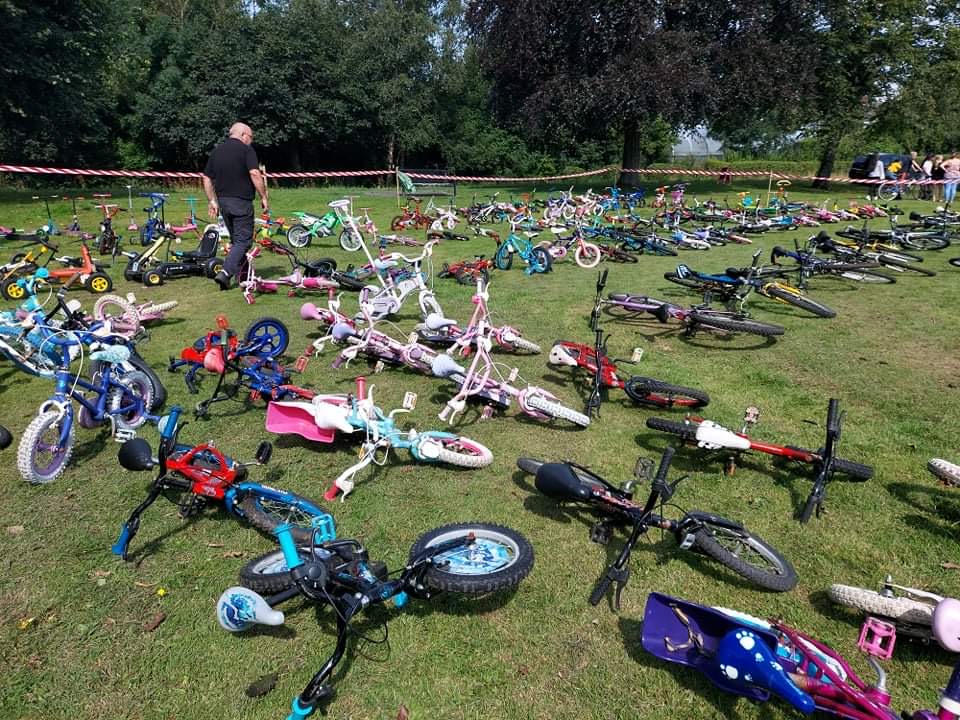 Clothes, Furniture & Domestic Items
In addition to bikes and workshops, OnTrak receives furniture, clothes, toys, prams and other domestic items. These are given out to professionals and appropriate community organisations.
We do not work with individual people but work with fellow professionals and community organisations who have identified a need in their area. OnTrak can assist that organisation with their targets and needs while fulfilling our own charitable aims and objectives.
If you are a professional, or represent a constituted community organisation, please contact us for more information.
If you have used our services or made a request to us then please fill in an impact form. This will assist us with current and future projects. The Word document can be downloaded using the link below:
In 2018 we were featured on a special Co-Op advert after receiving funding from their members. You can see the video below featuring our very own Adrian.